Even in today's mobile-first world, a smartphone doesn't always cut it. For productivity and power, a laptop is still usually the best choice for getting things done. And while many of the best laptops also command top-dollar prices, they're worth it if you need a device that won't leave you waiting.
Thanks to Intel's latest dual- and quad-core processors, gorgeous high-resolution LCDs, discrete graphics cards from Nvidia, and super-speedy SSD storage, laptops have never felt faster or more responsive. Whether you're shopping for a premium Windows 10-powered device or Apple's newest MacBook Pro, it's a great time to replace your old clunker.
These are the best laptops we've tested yet, and we can prove it—our scores are backed up by full reviews and detailed lab testing. Click on any model that piques your interest for all the details.
Updated January 05, 2018
Advertisement - Continue Reading Below
This Dell XPS 13 is more than meets the eye: it's actually a 2-in-1 variant of our favorite PC ultrabook. Sporting a similar, striking design and great build quality, it's about as good as its standard stablemate. That said, a lower-power Intel chip and limited ports are drawbacks that the normal version just don't have.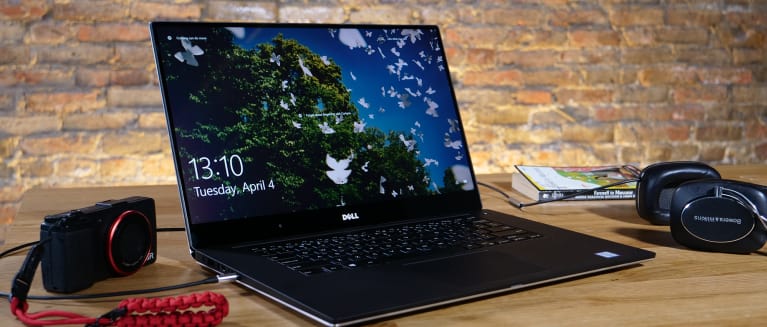 2
Dell's latest 15-inch premium XPS laptop is perfect for creative professionals who want full-bore power on the go. From its color-accurate 4K display, to its quad-core Intel processors and Nvidia graphics, the XPS 15 is ready for today's work, with the ability to upgrade it later for tomorrow's more demanding apps. It's a little heavy, and its webcam is still in an awkward spot, but this Dell is a true pro powerhouse.
Where To Buy
Click for price
Amazon
Buy
$1,699.99
Best Buy
Buy
$2,099.99
Walmart
Buy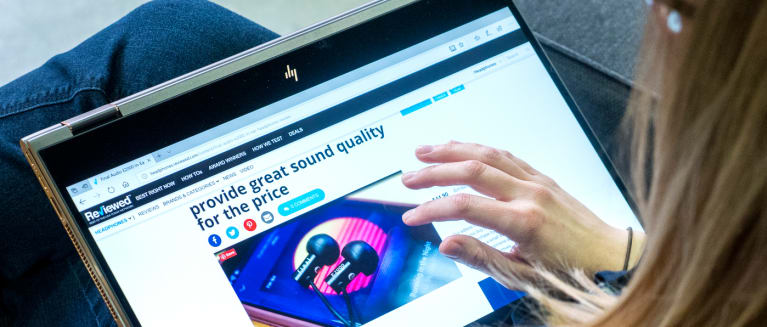 3
The HP Spectre x360 (15-inch, late 2017) can really walk the walk. With its 8th Gen Intel CPU and 16GB of RAM, this 2-in-1 packs some serious power. While we love the connectivity options, 4K display, and long battery life, the starting price is steep and it's bulky in tablet mode. Drawbacks aside, if you're a photo editor with a flexible budget, this convertible laptop is designed just for you.
Where To Buy
Click for price
Amazon
Buy
$1,099.99
Best Buy
Buy
$1,574.99
Walmart
Buy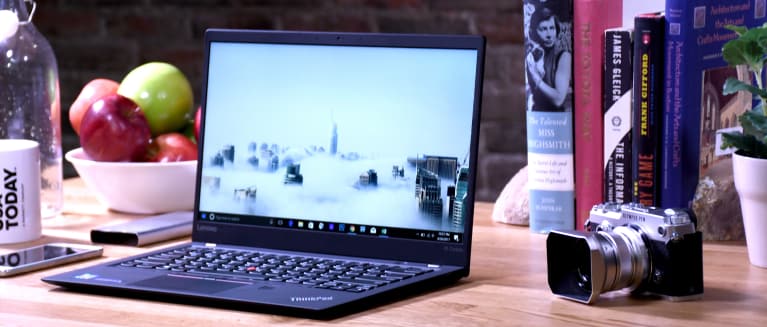 4
If you're in the market for a business-class laptop, it's hard to imagine something better than the X1 Carbon. It nailed our performance tests, it has all the features you could want in a business laptop, and it's built to an incredibly high standard. Though the review unit we tested was expensive, it comes in a wide range of well-priced configs, putting top-notch quality within just about anyone's reach.
Where To Buy
$1,803.84
Walmart
Buy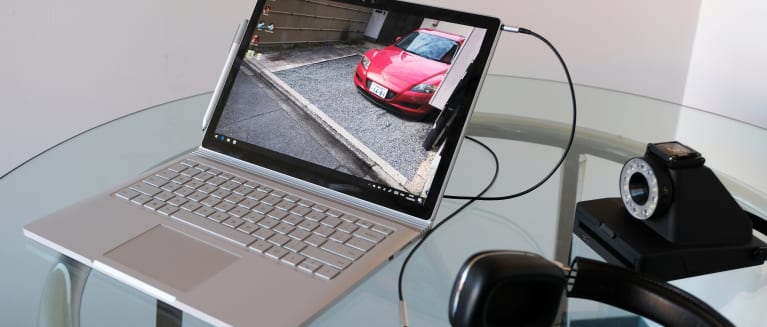 5
This updated 2-in-1 from Microsoft is a lot like the Surface Book that came before it. If you liked that concept, but longed for better battery life and faster graphics, then look no further. With its new Performance Base, this Surface Book provides more oomph for high-performing tasks and even a little gaming. It's super expensive, and still as quirky as ever, but it's the fastest Surface Book ever built.
Where To Buy
Click for price
Amazon
Buy
$2,239.99
Best Buy
Buy
$2,168.97
Walmart
Buy
Advertisement - Continue Reading Below