If you're tired of lugging around those heavy hardcover books, you should consider buying a Kindle. After testing all the Kindle models for 2017—including the new Kindle Oasis—our recommendation for most people is the Kindle Paperwhite. (available at Amazon for $119.99) Not only does a Kindle give you thousands of books at your disposal, the convenience factor is just plain hard to beat.
While all Kindles seem similar, there are some differences to know about. From a backlight that changes depending on your environment to a case that repels water, each device is built with a different reader in mind. Besides, whether you're a hundred pages deep in a Stephen King novel or entering J.K. Rowling's magical world for the first time, there's no wrong way to consume a book.
Not sure where to begin? Well, we did the work for you and went hands-on with every Kindle on the market right now. From budget options to the most expensive premium models, there's something for everyone here. These are the best Kindles you can buy right now.
Updated January 31, 2018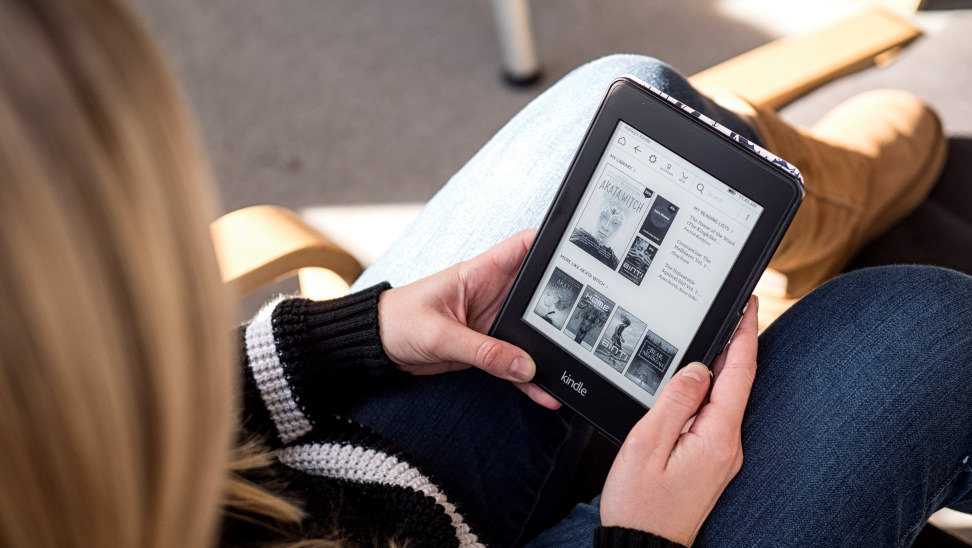 Amazon Kindle Paperwhite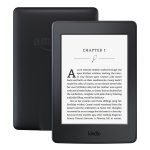 Amazon Kindle Paperwhite
Best Overall
With its 300 pixels-per-inch touchscreen display, adjustable backlight, and excellent battery life, the Kindle Paperwhite is the best bang for your buck. The price tag is super reasonable, too, with an MSRP of $120 and a sale price that typically hovers around $90. It doesn't have all the bells and whistles of Amazon's most premium e-readers, but it gets the job done.
Personally? My Paperwhite is a beloved possession, as I take it with me everywhere I go. The chunky bezels are great because they give my hands a natural place to rest and the device lasts about three weeks on a single charge (even with regular use). I don't have many complaints about the Paperwhite, but it may bother some people that the screen doesn't sit quite flush with the device.
If you're looking for something even more barebones, we'd recommend opting for the original Kindle. It's about $50 less than the Paperwhite (as of right now) and it'll have built-in Audible support in the near future. Minor nitpicks aside, though, we're pretty darn impressed with the Paperwhite, as we think it's the best e-reader you can get for the price.
Amazon Kindle Oasis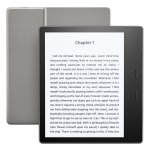 Amazon Kindle Oasis
With its all-metal body, physical page turn buttons, and narrow bezels, the high-end Kindle Oasis is a thing of beauty. The wedge-like design makes one-handed reading super easy, which is perfect for commuters, and the backlight automatically changes depending on the ambient light. It also works with Audible books, but you can only listen to them with Bluetooth headphones or a speaker, as there's no headphone jack.
While the Oasis has a lot going for it, it'll burn a hole in your wallet. So, unless you're working with a flexible budget, the $250 price tag is a tough pill to swallow. I'd also like to see a built-in speaker or a headphone jack in the next iteration. Water-resistances is great if you spill coffee on it (see below), but if I'm going to pay a premium I don't want to be forced to buy Bluetooth earbuds, too.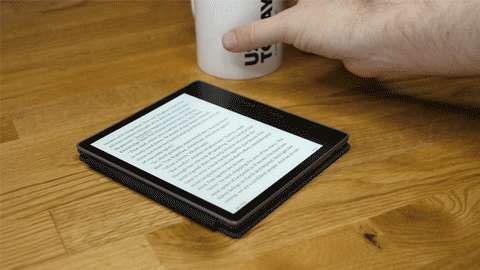 Amazon Kindle Voyage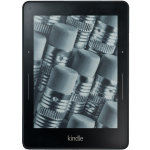 Amazon Kindle Voyage
The Kindle Voyage is the most comfortable e-reader I've ever held. The tapered design really helps with the weight distribution and the soft plastic body is nice to the touch. Also, I love that the circular power button is located at the rear of the device. This may seem like a really small change, but it makes a huge difference, as it's easier to turn the device on and off while holding it in one hand.
My major gripe is with the $199 price tag. Unlike the Oasis, the Voyage isn't waterproof nor does it work with Audible books, and it's pretty damn expensive to be missing those things. I guess it all boils down to your personal financial situation. If you've got the dough for it and aren't clumsy, the Voyage is a good purchase.
Amazon Kindle (2016)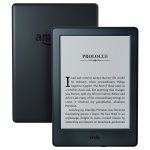 Amazon Kindle (2016)
If you're looking for a barebones e-reader, you can't do much better than the classic Kindle. For just $50, it's the most inexpensive e-reader on our list. Not only is it affordable, it makes a great gift for someone who's new to e-readers. Soon it'll support Audible's audiobooks too, which is a nice perk. However, as far as features go, it's about as basic as a Pumpkin Spice Latte and a pair of UGG boots.
It's not waterproof like the Oasis and there's no adjustable backlight. In fact, there's no built-in light at all, so you'll be reliant on ambient light—like, you know, a book. The monochrome e-ink display is fine in a pinch, but it's only 167 ppi, meaning it's not as sharp as the Paperwhite or Voyage. But if you're looking for an entry-level e-reader, this is your best bet.