These days there's a laptop for just about every budget, whether you need a $200 Chromebook to browse the web or a $2,000 high-powered machine for video editing or gaming. But for most people, the sweet spot is somewhere in the middle, especially around $1,000. We preferred the Dell XPS 13 9360 (available at Dell.com for $949.99) to anything else we tested.
Luckily, these days you can get some killer devices for under a grand, whether it's the entry-level version of a premium notebook or the fully-loaded version of a mid-range device. Either way, you've got plenty of options and we're here to help you find the best one for you. These are the best laptops we've tested under $1,000, and the ones we'd recommend to our friends and family.
Updated January 05, 2018
Dell XPS 13 9360 (Intel Core i5, 128 GB SSD)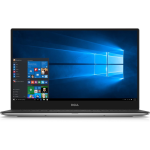 Dell XPS 13 9360 (Intel Core i5, 128 GB SSD)
Dell's XPS 13 is simply the best all-around Windows laptop you can buy right now. It's got a 13-inch screen that fits into a tighter package than all of its competitors, it's got a premium design that feels on par with the best laptops on the market, and it's got all the ports and power you could need. Best of all is easily its edge-to-edge display, which puts nearly every other laptop to shame.
While most configs of the XPS 13 will cost you over $1,000, you can find some under that price threshold. If you need a little more power or want a touchscreen we'd keep an eye out for older versions that have 6th-generation Intel Core chips, or the new base model which has a 7th-generation Intel Core i5, 4GB of RAM, a 128GB SSD, and a non-touch screen for $949.
Microsoft Surface Pro 4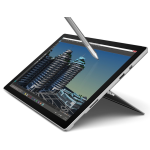 Microsoft Surface Pro 4
Microsoft's Surface Pro 4 is a unique laptop for a variety of reasons, most notably in that its base model isn't really a "laptop" at all. But while the SP4 is ostensibly a powerful Windows tablet, it comes alive when you pair it with the Microsoft Type cover, giving it an incredible combination of power, portability, and usability. If you are looking for a truly portable Windows experience that can work (almost) any way that you'd like, the Surface Pro 4 is where it's at.
The Surface Pro 4 can be fully customized at Microsoftstore.com, and the options range from $899 to $2,699 if you go all out. For under $1,000 we recommend the version with an Intel Core i5, 4GB of RAM, and a 128GB SSD. That will cost you $999, so you will need to spring for a little more if you want the Type cover or keep your eye out for one of the many sales that include it for free.
Acer Aspire E 15 (2016, Intel Core i5, 256GB, 8GB RAM)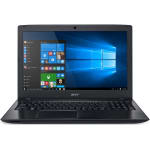 Acer Aspire E 15 (2016, Intel Core i5, 256GB, 8GB RAM)
There is simply no better value in the laptop world right now than the Acer Aspire E 15. While not the prettiest laptop on the block, this is a well-built, no-nonsense machine that stretches your dollar further than any other laptop on the market. We're particularly smitten with this version, which has been the #1 laptop on Amazon since it came out.
While you can kit it out to the nines if you choose, for less than $549 you can get a 15.6-inch 1080p screen, Intel Core i5 processor, 8GB of DDR4 RAM, a 256GB SSD, and an Nvidia 940MX graphics card. That's enough to handle anything any regular person would need to do, up to and including video editing and light gaming. At around 5.3 pounds it's a heavier laptop, but it's reasonable for the screen size and fully upgradeable. If you just want the best value under $1,000 right now, this is it.
Dell Inspiron 13 7000 2-in-1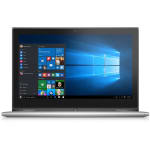 Dell Inspiron 13 7000 2-in-1
While Dell's Inspiron 5000 Series has been one of our favorite laptops under $500, the step-up Inspiron 7000 series is an excellent option for just a little more money. Available in 13-, 15-, and 17-inch sizes (starting at $749, $749, and $899 respectively), the Inspiron 7000 series offers something for everyone at a very reasonable budget.
For under $1,000, our favorite option is the 13-inch Inspiron 7000 with at least 8GB of RAM and a 256GB SSD. You can get that paired with a 7th-generation Intel Core i7 processor for around under $900 right now, leaving you plenty of room leftover for any cases or software you may want to pick up with your new PC. For that money you get a well-built PC that's easy to use, easy to repair, and has just enough of a premium feel that you won't be jealously eyeing the MacBook next to you at the coffee shop.
Razer Blade Stealth (Late 2016)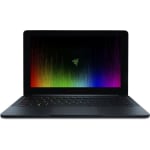 Razer Blade Stealth (Late 2016)
If you want a gaming laptop, but you don't to feel like you're dragging an entire desktop in your backpack, the Razer Blade Stealth is an excellent option. The newest iteration starts at $899 and comes with a QHD screen, 128GB SSD, 8GB of RAM, and a 7th-generation Intel Core i5, with an i7 option starting at $999.99. Best of all, at less than three pounds it's a lightweight companion that won't weigh you down.
The one downside of the Blade Stealth for most people will be the Razer branding. It's very gamer-centric, so it will stick out like a sore thumb at your local coffee shop or at the office. For gamers who don't mind, the biggest issue will be the lack of a high-powered discrete GPU like you'll find on other gaming laptops, so you can't play the latest games by itself. But with compatibility with the Razer Core external GPU unit via Thunderbolt 3, you can get add that kind of power in later and still have a lightweight laptop to bring with you everywhere.
Dell Inspiron 15 7559
Dell Inspiron 15 7559
Typically "gaming laptop" and "great value" don't mix. Dell's Inspiron 15 7559 gaming edition breaks the mold with all-around power that will let you play the latest games at decent-looking settings for less than $1,000. Available in a number of configs, our favorite in this price range comes with a 6th-generation Intel Core i7-6700HQ, 8GB of DDR3L RAM, a 15.6-inch UHD touchscreen, and an Nvidia GTX 960M with 4GB of DDR5 video RAM for $899 on sale.
What does that alphabet soup of specs get you? A heck of a gaming machine for far less than what you'd spend on most of its competitors. And with $100 to spare, you've got enough money left over to pick up a very nice SSD to make sure the whole system runs as zippy as any other premium laptop. It won't match up with top-tier gaming rigs, but for less than $1,000 it's one of the best values around.