A few years ago, even the best laptops were guaranteed to be big, chunky devices. But times have changed: These days, it's easy to find a laptop that offers great performance in a sleek, lightweight package.
Intel was the driving force behind the Ultrabook phenomenon, and it really took off with consumers who just wanted a top-shelf laptop that wouldn't break their back. Now the concept of an "Ultrabook" extends to any laptop that offers a full Windows or OS X experience while still keeping a thin and lightweight profile.
Ideal for travel, school, business, or just getting work done on the move, these are the best lightweight laptops we've tested to date.
Updated January 05, 2018
Advertisement - Continue Reading Below
This Dell XPS 13 is more than meets the eye: it's actually a 2-in-1 variant of our favorite PC ultrabook. Sporting a similar, striking design and great build quality, it's about as good as its standard stablemate. That said, a lower-power Intel chip and limited ports are drawbacks that the normal version just don't have.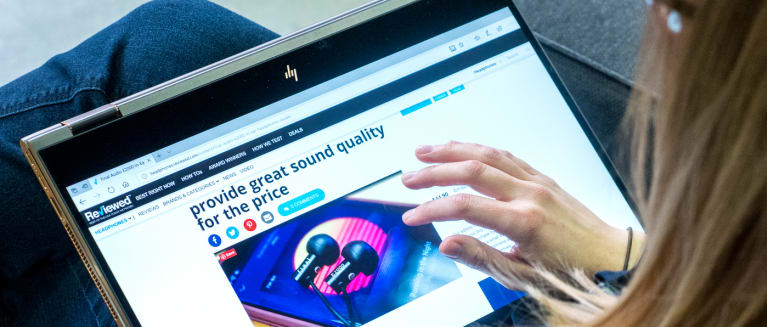 2
The HP Spectre x360 (15-inch, late 2017) can really walk the walk. With its 8th Gen Intel CPU and 16GB of RAM, this 2-in-1 packs some serious power. While we love the connectivity options, 4K display, and long battery life, the starting price is steep and it's bulky in tablet mode. Drawbacks aside, if you're a photo editor with a flexible budget, this convertible laptop is designed just for you.
Where To Buy
Click for price
Amazon
Buy
$1,499.00
Walmart
Buy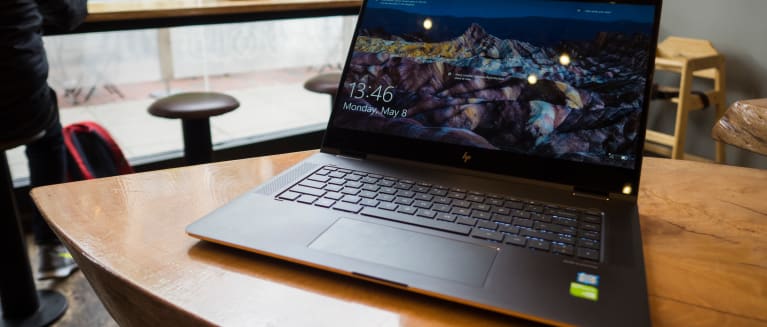 3
This big HP 2-in-1 gives users a big canvas on which to do work and express themselves. The Spectre X360 uses high-quality materials and has an alluring look. The 4K screen, speedy i7, and great keyboard compliment the beautiful metal build. While the trackpad is a little less great than competing laptops, there's no other 15-inch premium laptop that's quite as nice for as little money as the Spectre X360.
Where To Buy
Click for price
Amazon
Buy
$627.15
Walmart
Buy
4
From the inside out, the Lenovo Yoga 920 is a work of art. Between the superb battery life and signature wristband hinge, not only does it look great, it performs well too. While there's a lot we love, like the included stylus and bronze color scheme, the pen holder blocks the only 3.0 port and the starting price can be high. Drawbacks aside, if you're willing to spend extra, it's absolutely worth the price.
Where To Buy
$1,399.99
Microsoft
Buy
5
Our full review of Lenovo's latest Yoga, the entry-level Yoga 720. While it's not as fancy as the Yoga 910, you'll find that it's a great value. This thin 2-in-1 gives you around 80% of the feel, look, and performance of the most expensive Yoga for hundreds of dollars less. While the battery life could be better, we had few complaints about this stellar laptop.
Where To Buy
Click for price
Amazon
Buy
$774.94
Walmart
Buy
Advertisement - Continue Reading Below