Since time immemorial, gamers have demanded the best performance from their computers. If it weren't for gamers, the state of the art surely wouldn't be the same and there's no greater example than in the realm of gaming laptops. Long thought of as an oxymoron, gaming laptops are now powerful enough to tackle most modern games. Sure, performance isn't as good as you might get from a desktop PC. But then again, portability is ideal for spontaneous sessions of Witcher III or Overwatch, whether it's at work on your lunch break or in the airport waiting for your boarding call.
The gaming world is still one filled to the brim with options, although many of them have polarizing styling choices. That's not to say that you can't find a gaming notebook that isn't decked out in lights and vents, but subtle design isn't quite the norm. Where some companies have been staking out new turf lately is in the sub-$1,000 price range, offering great value for budding gamers headed off to college.
Styling aside, what wins for gamers is the best performance. It's something we take seriously here when we test gaming laptops. So, without further ado, here's our list of the latest, greatest, screamingly-fast gaming laptops.
Updated May 12, 2017
Our top-scoring laptop also happens to be an excellent buy for power users and gamers alike. Running rings around the more expensive MacBook Pro, this Razer features bleeding-edge Nvidia GTX 1060 graphics, a good keyboard, and normal USB ports. Thunderbolt 3 lets you hook up Razer's Core accessory to boost your graphics performance even more. Only a poor trackpad really spoils the fun, all things considered.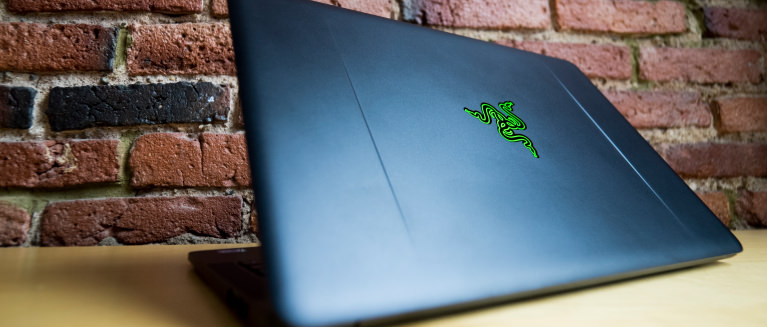 2
Razer's second ultrabook is a slightly better take on the same idea. While it has a great screen, keyboard, and fast internals, it's still behind Dell, HP and Apple in trackpad execution. That said, if you need a premium ultrabook with a fast chip and 16 GB RAM, Razer's delivered surprisingly good value in the Blade Stealth.
Where To Buy
$999.99
Razerzone.com
Buy
Click for price
Amazon
Buy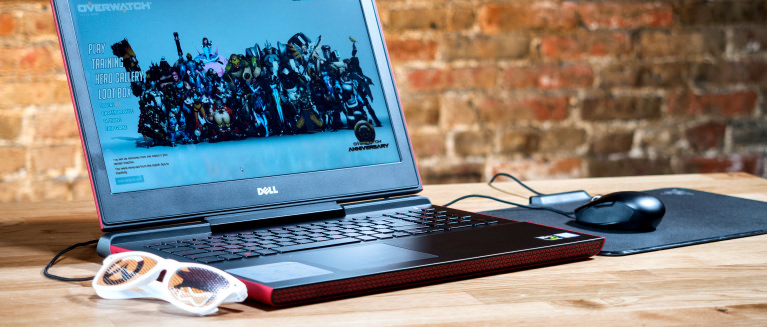 3
Dell's budget gaming laptop doesn't have the brightest display, but it sure is a powerhouse. The entry-level model is outfitted with solid components like a NVIDIA 1050 graphics card and an i5-7300HQ quad core processor. So, you can play most mainstream games on medium to high settings. It's not the most powerful machine in the world, but you really can't beat the price.
Where To Buy
$849.99
Dell
Buy