Great news! If you only have $200 to spend on a laptop, your options are far better than they used to be. While these machines aren't built for hardcore gaming or video editing, they're more than enough for web browsing and writing papers.
These days, sub-$200 laptops commonly ship with HD displays, full Windows 10, but some great options use Google's ChromeOS instead. Many also come with a free year of Microsoft Office 365 or bonus Google Drive storage—perfect for the students they're targeting.
To find the best of this affordable bunch, we researched and went hands-on with the best cheap laptops we found. While some picks remain more or less the same from when we did our original guide in 2016, we found plenty of fresh models to choose from this year. Granted, some models have an MSRP higher than our $200 target, but everything we recommend can usually be had at or around $200 from popular retailers.
The result? After months of testing, our top pick is the HP 14‑an013nr (available at Amazon), with a separate recommendation for the Asus Chromebook C202SA-YS02 as our favorite Chromebook. These two, along with a handful of others that we like, prove that you can get quite a bit for your money these days.
Updated January 05, 2018
HP 14‑an013nr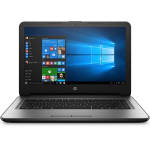 HP 14‑an013nr
Best Overall
This HP laptop took us by surprise, climbing up the Amazon sale charts quickly in 2016. There's no doubt about it—this is the $200 laptop to beat so far this year. HP's put together a great package here, giving users a quad-core AMD chip, 4 GB of RAM, and (best of all) a great 14-inch, 1080p screen.
With a simple screwdriver, you can easily add more RAM to the 14-an013nr, unlike some competing models that have their RAM completely soldered down. There are plenty of ports, and a full-size SD card slot to boot. But the real draw here is big, high-quality display. For $200, you just can't find a 14-inch HD laptop that looks this good, but somehow HP has made it work.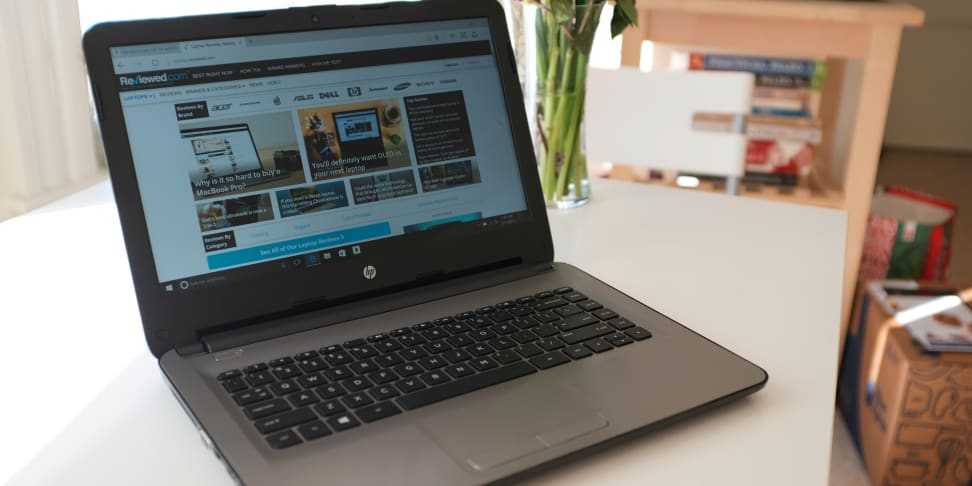 Asus VivoBook E200HA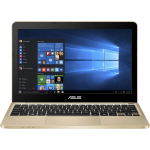 Asus VivoBook E200HA
As long as you're fine with a smaller, 11-inch screen, Asus has put together a very competitive package with the E200HA. Sporting 4GB of RAM, this little gold notebook is ready to tackle multitasking. Its quad-core Intel Atom chip isn't the fastest around, but it's good enough.
While it's a little annoying that it just has a microHDMI port and not a full-size one, you get USB 3.0, a microSD card slot, and another USB 2 port to boot. Asus has outdone the solid HP Stream 11 thanks to its faster chip that you get for about the same price.
HP Stream 11-y010nr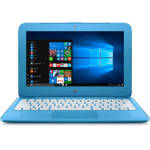 HP Stream 11-y010nr
With Intel chips, Windows 10, and very affordable price tags, the HP Stream laptops have been on the radars of bargain hunters for awhile now. By doubling the RAM to 4 GB, the new Stream now has a bit more breathing room, so you can multitask or open extra tabs without the system slowing down as much.
Other than that, a slightly faster Intel Celeron N3060 processor is the major addition compared to the 2017 edition. As before, you can expect a great typing experience, just enough ports to get by, and a MicroSD card slot for expanding on the 32GB that the system ships with. Perhaps this product's weakest aspect is its ho-hum 11-inch display, which isn't as good as the 14-inch display on the HP 14-an13nr we highlighted above.
Asus Chromebook C202SA-YS02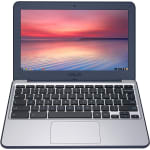 Asus Chromebook C202SA-YS02
Best Chromebook
If you're shopping for an affordable laptop, Chrome OS is just as compelling as Windows. This Asus is powered by Google's simplified, browser-based operating system that's easy to use and can handle everything from writing papers in Google Docs to browsing Netflix. Android app support is also on the way, though there are a lot of bugs to smooth out.
This particular Asus Chromebook is designed to withstand extra abuse, which is peace of mind you rarely find at $200. Beyond that, its specs are a little wimpy, but because Chromebooks don't need as much to get going as Windows, the 4GB of RAM will stretch a bit further. The big red flag is the tiny 16GB of internal storage, so you'll want to add something like a 64GB SD card to give yourself more room.
Acer Chromebook CB3-131-C3SZ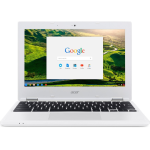 Acer Chromebook CB3-131-C3SZ
Even though its specs don't seem that impressive, this Acer Chromebook is ridiculously popular, with a 4.2-star rating on Amazon after over 1,000 user reviews. Best of all is its price point, which starts at around $180 but we've seen fall closer to $160.
The specs aren't much to write home about, though, with an Intel Celeron N2840 chip and only 2 GB RAM. It also has just 16 GB of storage, so you'll need an SD card to add extra space. If your budget can stretch, we highly recommend checking out the Acer Chromebook R 11 Convertible, which is a 2-in-1 design and better specs with double the RAM and storage, but it costs between $250 and $300.
Asus E402SA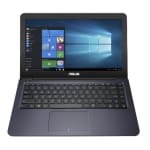 Asus E402SA
Our previous winner in our $200 laptop is still a decent buy, albeit it's a bit harder to find online. Our main concern with the Asus E402SA (also known as the EeeBook E402MA in some stores) is that it only comes with 2 GB RAM, which is being outpaced by many of the other models we cited above. Its older dual-core Intel processor also puts its behind the updated competition.
The best part of the E402SA is undoubtedly its easily-accessed hard drive bay. You can add a standard SATA hard drive or solid state drive very easily thanks to an access panel on the bottom, giving you way more storage than competing models without breaking the bank.
Dell Inspiron 11 3162
Dell Inspiron 11 3162
This attractive Dell got a mild upgrade since 2016, rocking a slightly faster Intel Celeron N3060 chip. We love its colorful case and modern plastic body. While its screen, keyboard, and trackpad lag slightly behind, we still think this Dell is worth scoping out, especially if you can get it on sale for less than its $200 MSRP.
Perhaps the biggest shortcoming of the Inspiron 11 is that it's saddled with only 2 GB RAM. This year, it's easy to get a decent laptop with double the memory for cheap. It's a problem in day-to-day performance, and so it's best if you use apps one at a time on this Dell. For $80 more, you can get this laptop in a 2-in-1 version with double the RAM, which will make for a much better experience overall.