Buying a laptop is trickier than it seems, especially if you want to get a great one and you're on a tight budget. If you're trying to keep it under $500, we think most people should get the 2016 Acer Aspire E 15 (available at Amazon for $349.99), which has been our go-to budget pick for the past year. It's not very sexy, but it comes with a good screen, very good build quality, and creature comforts like a backlit keyboard that most sub-$500 laptops skip.
While this model doesn't have an SSD or that much RAM, it's also fully upgradeable and costs well under $500 on its own. That means you can easily pick up another 4GB of RAM and this excellent 250GB SSD while still staying around $500 total. If you'd rather not do the upgrading yourself, then Acer sells a step-up version for a little over $500 that is a bit more powerful and has a gaming-ready graphics card.
That said, we've gone hands-on with a ton of great laptops under $500, so you've got more options than you might think. Without further ado, these are the best laptops under $500 that have come through our labs.
Updated January 05, 2018
Acer Aspire E 15 (2016, Intel Core i3, 1TB, 4GB RAM)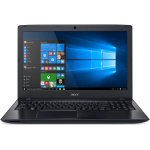 Acer Aspire E 15 (2016, Intel Core i3, 1TB, 4GB RAM)
Best Overall
One of the best bargain laptops of 2016, this Acer Aspire crams great battery life, a big 15-inch HD screen, competitive Intel chips and optional Nvidia graphics into a computer that rings the till at only $350 to start. 4 GB RAM and a 1 TB spinning hard drive also come along for the ride, offering you a good chunk of storage to start with.
While it's bulky and thick, this powerful notebook is also easily upgraded, ensuring years of capable performance when running modern programs. You also get a nice trackpad and a backlit keyboard, which is almost unheard-of at this price. We were blown away when we tried its slightly more expensive brother last year, and so we can heartily recommend this cheaper, slower Acer Aspire E15 as well.
Dell Inspiron 15 5000 (i5568-0463GRY)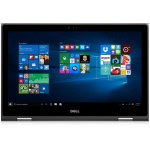 Dell Inspiron 15 5000 (i5568-0463GRY)
We liked Dell's mid-range Inspiron 5000 2-in-1 laptop series, which is moderately priced and available with a wide array of the latest Intel chips. Shoppers will appreciate the comfy keyboard, pretty HD screens, and premium niceties like an optional IR face detection camera for Windows Hello logins.
If you want a 2-in-1 instead of just a regular laptop, Dell's put together a nice package in the Inspiron 5000 series. Even though the base-level Pentium chip might be a little pokey when paired with a spinning hard drive, there's no denying this Dell has solid essentials and a versatile design.
HP 14‑an013nr
HP 14‑an013nr
This $200 HP took us by surprise, climbing up the Amazon sales charts quickly in 2016. There's no doubt about it—this is the $200 laptop to beat so far this year. HP's put together a great package here, giving users a quad-core AMD chip, 4 GB of RAM, and (best of all) a great 14-inch, 1080p screen.
With a simple screwdriver, you can easily add more RAM to the awkwardly-named 14-an013nr, unlike some competing models that have their RAM completely soldered down. There are plenty of ports, and a full-size SD card slot to boot. But the real draw here is big, high-quality display. For $200, you just can't find a 14-inch HD laptop that looks this good, but somehow HP has made it work.
Dell Inspiron 11 3000 2-in-1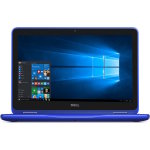 Dell Inspiron 11 3000 2-in-1
Dell's adorable 11-inch 2-in-1 laptops are a colorful breath of fresh air in the laptop world. Available in three major configurations, you can get them with an Intel Pentium, Celeron, or Core m chips inside.
Whether you can get by on 32 GB of eMMC storage or wants big 500 GB hard drive, it's as flexible as its 2-in-1 form factor. The biggest drawback is its dim, washed-out looking 11-inch display. Other than that, this compact Dell is perfectly capable for light work tasks.
Asus VivoBook E403SA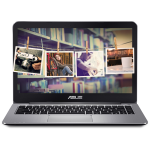 Asus VivoBook E403SA
The Asus VivoBook E403SA is an affordable, lightweight, capable, long-lasting laptop that we can't help but recommend. For around $400, you get a lot of features that really matter, including a 14-inch 1080P HD screen, a comfy keyboard, a quad-core processor, plenty of storage, and 4 GB RAM for multitasking.
Its biggest drawback is that it packs a low-powered Intel chip inside. While it's fine taken on its own, there are other laptops for under $400 that have way faster specs, and would be even nicer for day-to-day work.